Hello everyone, how are you? I hope you had, or are still having a great holiday. My trip to England was terrific and I will report soon on my blog about it, but today we start with an interior that instantly impressed me: It's the project 50´s Remodel by Jessica Helgerson Interior Design. This 1950s ranch house, has been gradually renovated and redesigned and I immediately fell in love with the beautiful red upholstered vintage cocktail chairs.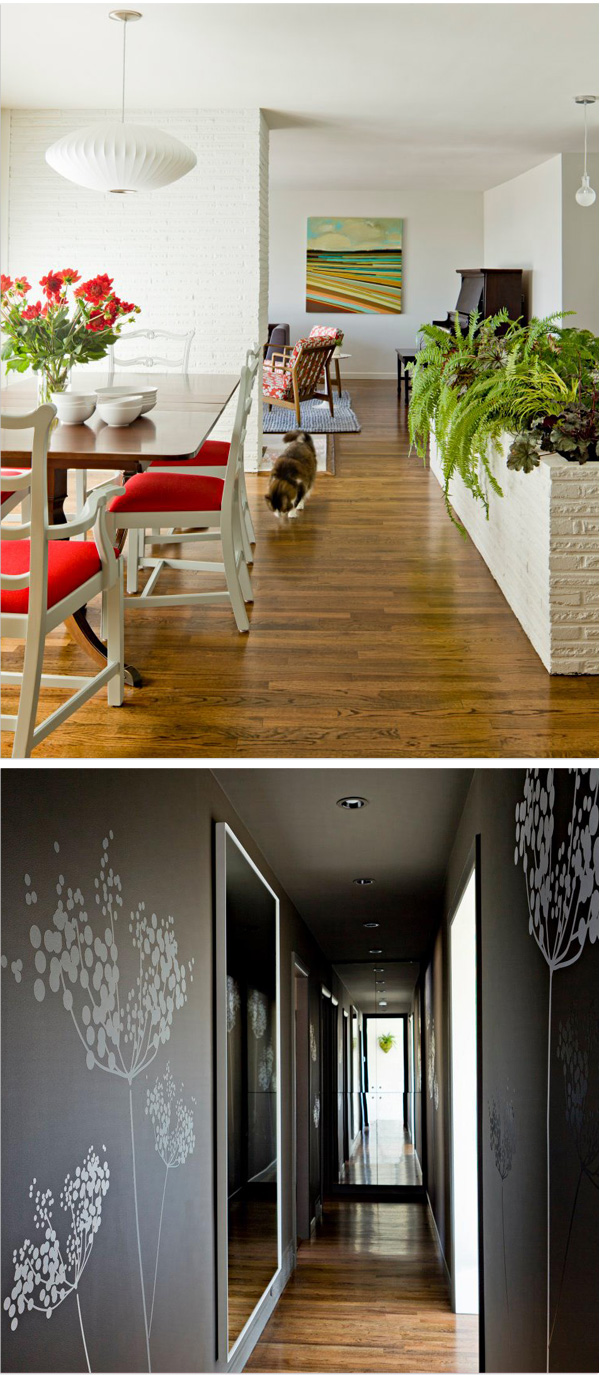 In contrast to the light atmosphere of the house the hall is kept very dark. There are no windows, therefore no natural light. The decision to accentuate this dark atmosphere leads to a dramatic mood.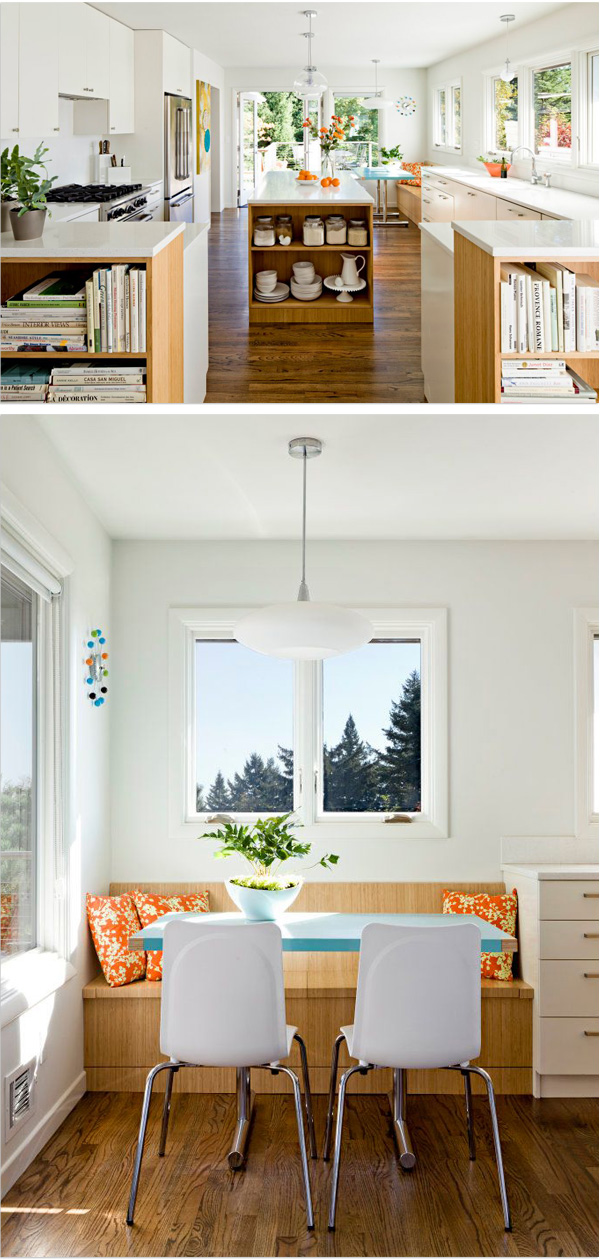 The dark wooden floor with the bright furniture is a great combination and the  orange and turquoise colours are perfect with the minimalist furnishing style.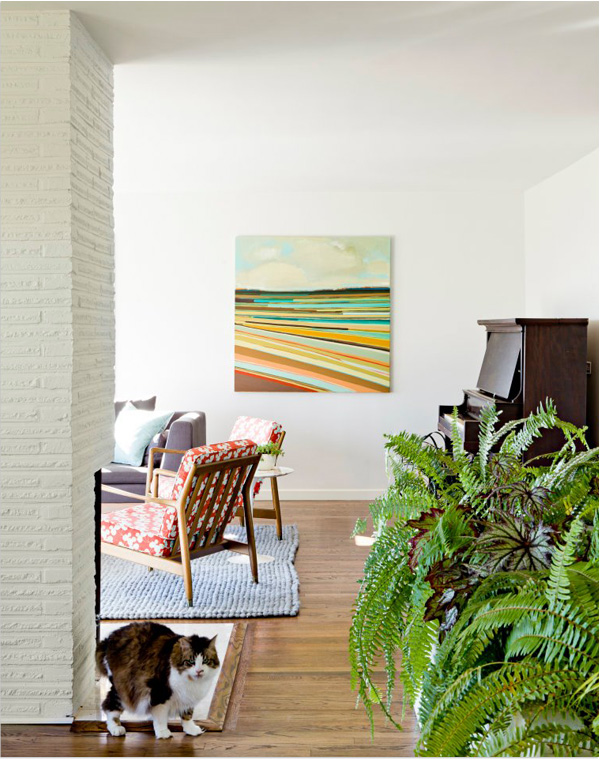 Photos © Lincoln Barbour