Do you love design products with a special twist? Like last year, I made it to the Blickfang fair in Munich and discovered some very interesting designers. I loved seeing and touching their products and learning more about their ideas. The atmosphere was filled with creativity and the venue was amazing. Come and lets take a little tour around the fair and its wonderful designers and great designs.
I love the simple look of this solid brass candlestick holder and the chipwood boxes by the Swiss company Arno Wolf, which is run today by Arno Wolf's grandsons Tobias and Florian Hilbert.
kitschcanmakeyourich has presented very nice and playful products, like STUBBY, the bottle opener which mimics a beer bottle and the BORIS key rack looking exactly like a power strip. But the BOBBY light really made me smile. A drain plunger as a lamp! I really like that.
Kenkawai sells handmade goods and organic cosmetics, but I would like to show you their special Kishu Binchota charcoal, which is very famous in Japan for their cleansing and filtration properties. Kenkawai offers charcoal toothbrushes, charcoal scrub towels, charcoal facial puffs and the pure charcoal used for purifying water.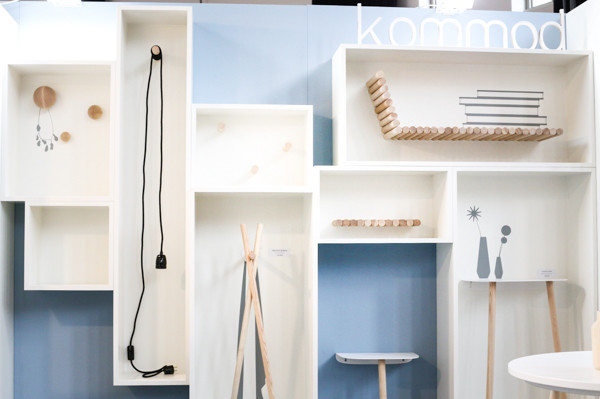 Kommod, is one of my favorites because I have been thinking about their THANKS side table for a while. It could be the perfect piece for our hallway. It is made of a simple white metal top and the wooden legs are fixed with magnets. How simple is that? All while still looking great?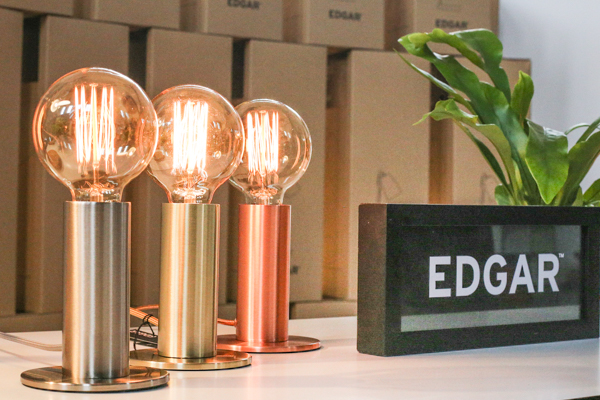 May I present you the stylish Edgar sol lamp in brass, copper or silver and with a touch sensitiv dimmer. Just tap on the base for On and OFF or to change the brightness. I love this simple and high-quality design.
Wildbrett produces porcelain in small runs or as unique pieces in German pottery studios, using simple forms with lovely designs applied by screen printing.
Photos © Angela Schiewer