1. Flowers always work!
Now, let's be honest! Why don't we make every day Valentines Day to be able to say spontaneously 'I love you'! It's quite easy to do with flowers—not only to your sweetheart, but also to every one of your favourite people. Every one of us have such people in our life, don't we? Here I have six suggestions for Valentines Day, or, for that matter, every other day of the year. Some really nice ideas, some brilliant- looking heart-shaped showpieces, a delicious recipe for a romantic drink, and a freebie to download—here we go!
2. A heart gift!
I'm so in love with these lovely handmade heart bowls by the Austrian company feinedinge*. It would make me very happy to receive one as a present for Valentines Day or any other day! They are made of fine porcelain, with a LOVE engraving and a 24k gold dot.
3. Travel together!
The amazing book Ultimative Reiseziele (it's a German lonely planet edition) is a gift from my sister. She knows how much I love to travel, and I have decided to visit places thus far unknown to me. I just hit some pages and let's see what we discover: Wow, the incredible Iguazú waterfalls (just google where they are ;-)). OMG, Japan. I really want to go there! Let's see what comes next: Costa Rica! Do you know the Monteverde Cloud Forest Reserve? There are so many stunning places in this book, and the best thing is to experience everything with your sweetheart or anyone close to your heart.
4. More glitter into life, please!
I discovered the gorgeous New One jewels together with my niece during our last Vienna trip. There are some really nice heart motifs. Since she is one of my favourite people, I had to give her this nice heart ring. I was simply helpless!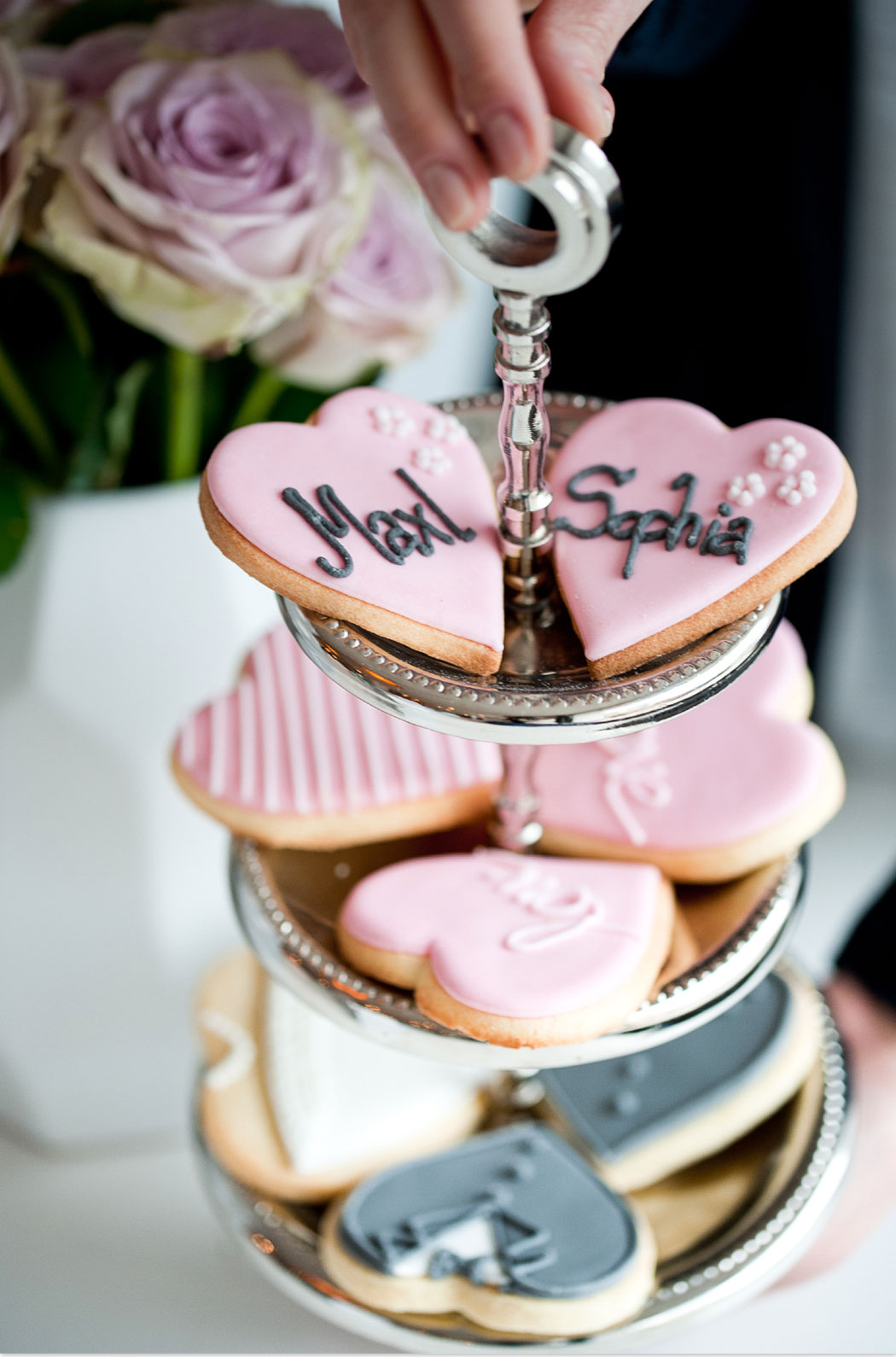 5. Bake delicious hearts!
The lucky ones who can bake! I'm sure you also know one who simply mixes all ingredients to feeling, without a recipe. They really exist! For those who rather need a recipe and all the ingredients, there is this pretty bake box from Mein Keksdesign. It's a Munich-based company, but I'm sure that there is one near you.
6. Cook together!
Common experiences, such as cooking are the best things in life! My husband and I always meet in the kitchen in the evening. First, we have an aperitif and then we cook together. Now, I have this wonderful new book, Aromen Feuerwerk. It's only available in German, but thanks to the publisher's permission, I'm now able to show you the recipe for this delicious rose drink, which is perfect for Valentines Day.
Rose Drink
(from the book Aromen Feuerwerk by Katharina Küllmer)
For 2 glasses
100 ml rose water
100 g sugar
150 ml Gewürztraminer, cooled
150 ml sparkling water
40 ml Crème de Cassis
Combine the rose water with sugar in a pot, and bring to a simmer for 2 minutes until the sugar is dissolved. Let the syrup cool down. Then mix the rose syrup with the Gewürztraminer, sparkling water, Crème de Cassis and mix it well. Strain the liquid into two glasses and serve it ice-cold.
7. "Love is in the air" freebie!
Today I have something quite new here on the blog. Two folding card designs for a free download. I have consciously designed them to be distributed throughout the year. Love is always in the air, doesn't it?
Download your Love is in the air cards here.
---
Photos 1,3,8,9,10,11 © Angela Schiewer  |  2 © feinedinge*/Robert Marksteiner  |  4,5,6 © New One  |  7 © Mein Keksdesign