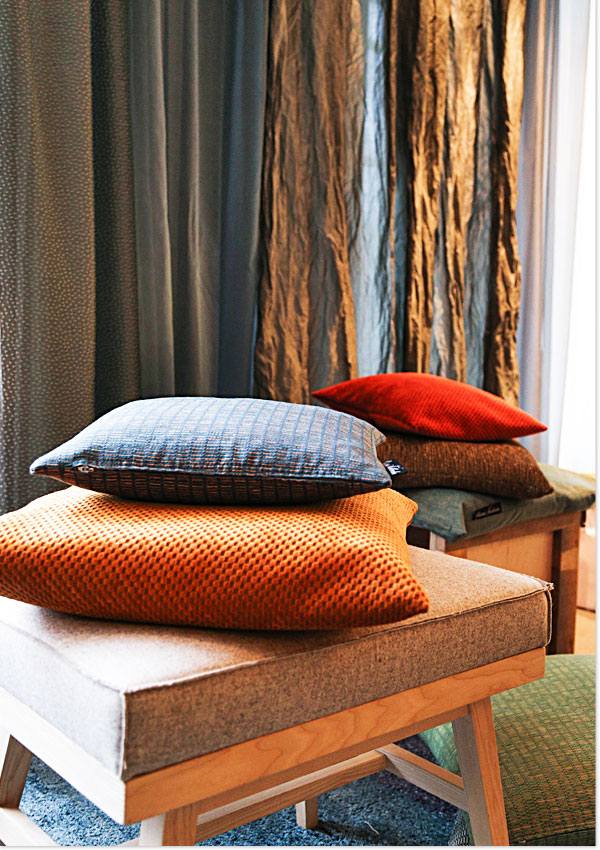 Today I would like to present you my favorites from the current Fischbacher collection. Wonderful solid colored fabrics with beautiful muted colors and iridescent and crashed surfaces. A casual and luxurious look.
LUCE (left) is made of polyester (for the shine), cotton (for the soft touch) and steel (for the metallic look). AURUM (right) obtains this metallic effect by using a shimmering yarn and the coarse structure makes it so unique.

Photos 1 | 2 | 5 | 6 © Angela Schiewer  – Photos 3 | 4 © Fischbacher
See more new collections from Osborne & Little and Designers Guild.