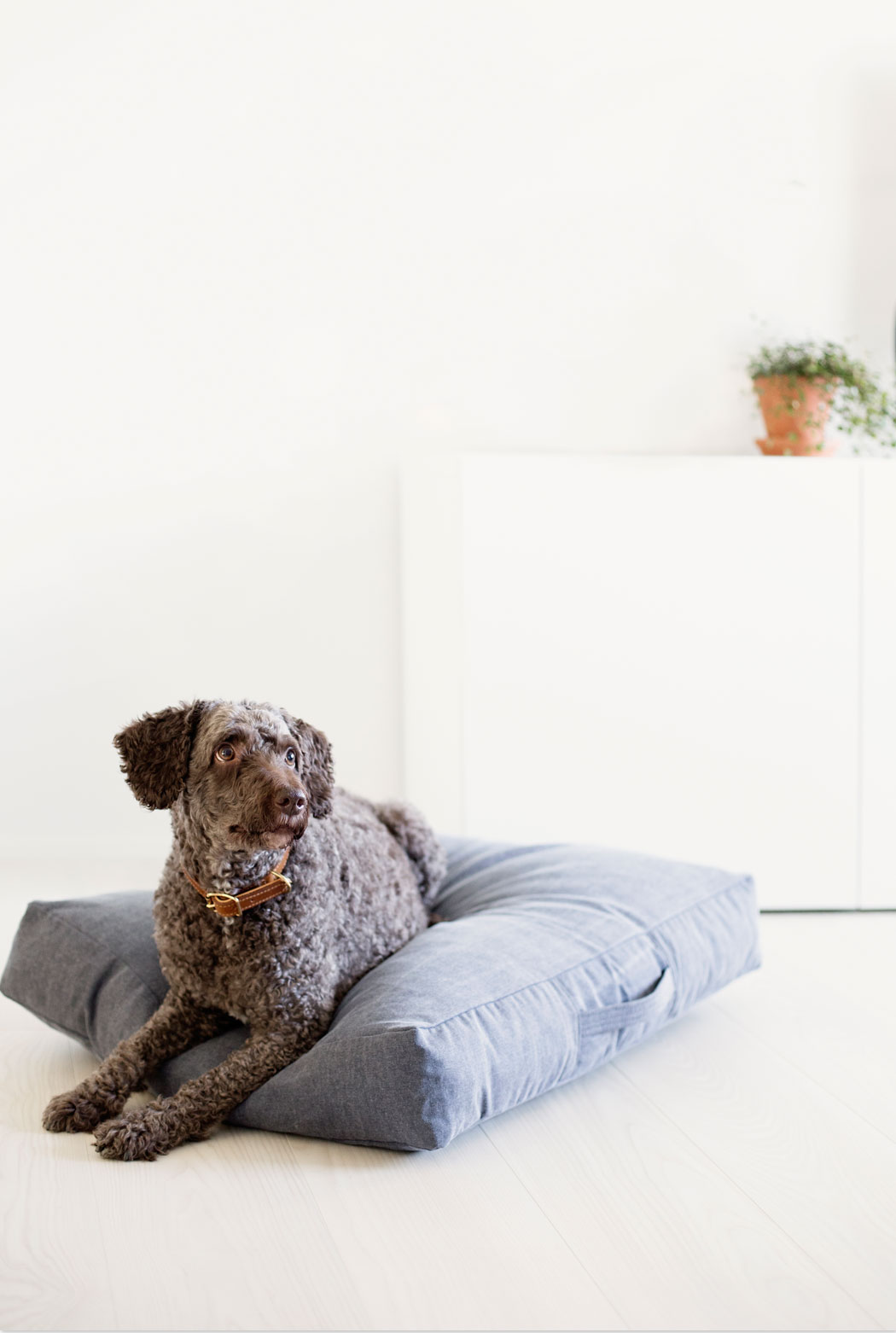 Suddenly, a little dog moves in and all of us get mad. Which is the best feed? Dry or wet, organic or the Barf method? You might think what's Barf? The dog should be educated and trained. Does anyone know a good dog school? But today I would like to talk about the interiors and dogs, and where to find beautiful dog beds, blankets, and bowls. It's easy if you are pain-free, but you have a problem if you don't like funny sayings, paw patterns, and boring yellowish beige.
I passed this phase seven years ago and naturally today I'm thrilled to discover wonderfully designed dog accessories. I love muted colours with a stylish design, and, in case you are looking for something nice, let's have a peek at Kind for Dogs. This Finnish label knows that many dog owners desire to live in a stylish environment and have created a timeless collection. I was browsing its website and was thinking the whole time: OMG, this collection was just made for me. Kind for Dogs offers dog beds and pillows with a calm colour palette – bowls which fits perfectly with the Scandinavian style trend and I love the simplicity of the waffle towels.
Do you have a dog and which is your favourite label? I would love to hear your thoughts on this.

Photos @ KIND FOR DOGS